Clear your myths about Diet & Lifestyle
Type 2 diabetes, Arthritis, Body aches,  Muscular pains,  Osteoarthritis,  spondylitis, Osteoporosis, Obesity, Cancers, High cholesterol & heart problems are mostly caused by lifestyle mismanagement.
Below we provide information related to improving lifestyle in a simple, effective and economical way without needing to spend money on health products which are usually fraudulent..............
Clearing misconceptions for Social cause with safe healthy information without any advertisements or personal benefits.........
Pls use it and share.....open and free
Weblinks to the related information are provided and that too from very reliable scientific resources........ 
HEALTH
Tasty...........vs...............healthy

Healthy but not tasty 
To be eaten raw ....500 gm to 800 gms... 
10 portions a day......each portion is 80 gm
 So over 3/4 kg or more daily........
This contains all vitamins, nutrients, minerals, protein, essential fat and carbohydrate - for good digestion and health....
Forget 5-a-day, think 10-a-day! New fruit and veg advice
Your parents and teachers have probably told you to eat up your fruit and veg.
Deep-frying spoils all natural healthy benefits of vegetables and fruits
Always half-fry vegetables for beneficial effects on health
http://www.bbc.com/news/health-39292389
"The Tsimane get 72% of their energy from carbohydrates.
"The exact opposite to many recent suggestions that carbohydrates are unhealthy."
Prof Naveed Sattar, from the University of Glasgow, said: "This is a beautiful real life study which reaffirms all we understand about preventing heart disease.
"Simply put, eating a healthy vegetarian raw diet very low in fat and full of unprocessed products, not smoking and being active life long, is associated with the lowest risk of having heart diseases.Base your meals on starchy carbohydrates

Eat lots of fruit and veg

Eat fish instead of meat

Cut down on saturated fat and sugar

Eat less salt – no more than 6g a day for adults

Get active and be a healthy weight

Don't get thirsty

Don't skip breakfast
The key to a healthy diet is to:
Eat the right amount of calories for how active you are, so that you balance the energy you consume with the energy you use. If you eat or drink too much, you'll put on weight. If you eat and drink too little, you'll lose weight. 
Eat a wide range of foods to ensure that you're getting a balanced diet and that your body is receiving all the nutrients it needs.
It is recommended that men have around 2,500 calories a day (10,500 kilojoules). Women should have around 2,000 calories a day (8,400 kilojoules). Most adults are eating more calories than they need, and should eat fewer calories.
Base

 your meals on starchy carbohydrates

Starchy carbohydrates should make up just over one third of the food you eat. They include potatoes, bread, rice, pasta and cereals.

Choose wholegrain varieties (or eat potatoes with their skins on) when you can: they contain more fibre, and can help you feel full for longer.

Most of us should eat more starchy foods: try to include at least one starchy food with each main meal. Some people think starchy foods are fattening, but gram for gram the carbohydrate they contain provides fewer than half the calories of fat.

Keep an eye on the fats you add when you're cooking or serving these types of foods because that's what increases the calorie content, for example oil on chips, butter on bread and creamy sauces on pasta.
Eat 

lots of fruit and veg

It's recommended that we eat at least five portions of a variety of fruit and veg every day. It's easier than it sounds.

Why not chop a banana over your breakfast cereal, or swap your usual mid-morning snack for a piece of fresh fruit?

Unsweetened 100% fruit juice, vegetable juice and smoothies can only ever count as a maximum of one portion of your 5 A DAY. For example, if you have two glasses of fruit juice and a smoothie in one day, that still only counts as one portion.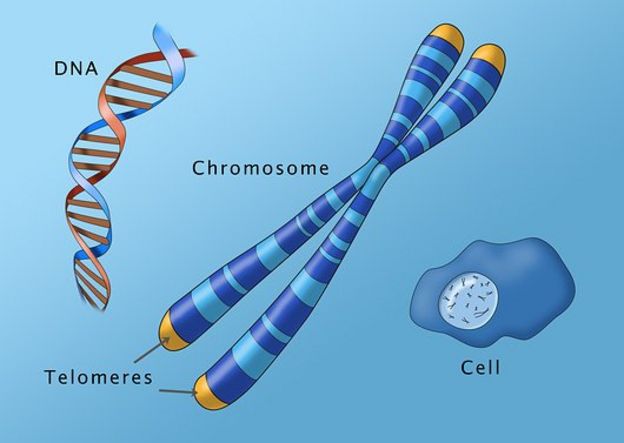 Chromosomes are composed of DNA, and telomeres protect the genetic material at either end, playing a role in cell ageing
Sedentary lifestyle in older women 'ages body cells'
Women who lead a sedentary lifestyle have faster-ageing cells than those who exercise every day, research suggests.
http://www.bbc.com/news/health-38665668
those who spent many hours sitting and exercised for less than 40 minutes a day had cells that were biologically eight years older.
As people age, their cells age, causing DNA protectors to shorten and fray.
But health and lifestyle factors may speed up the process, researchers from California said.
Even in old age, it was important to keep active and avoid sitting for more than 10 hours a day.
"Discussions about the benefits of exercise should start when we are young, and physical activity should continue to be part of our daily lives as we get older, even at 80 years old."
It says adults aged 65 or older who are generally fit and mobile should try to do:

.......At least 150 minutes of moderate aerobic activity, such as cycling or walking, every week

.......Strength exercises on two or more days a week that work all the major muscles (legs, hips, back, abdomen, chest, shoulders and arms)

Older adults at risk of falls, or with poor balance, should also do exercises to improve balance and co-ordination at least twice a week.
Cracking the secret of a longer life
http://www.bbc.com/news/business-42791876
there are nine key habits that people living in these places share.
They keep moving
They have a sense of purpose
They have ways of de-stressing
They only eat enough to be 80% full
They eat mainly beans, with vegetables, fruit and whole grains
They drink moderate amounts of wine
They're part of a religious community
Have close family ties
Have good friends and socialise
The improvements came after the city made a series of changes including widening pavements and adding bike lanes to make exercise easier.
The plant-based material is made from wheat, coconut oil, potatoes and something called heme that mimics the red, bloody colour of meat.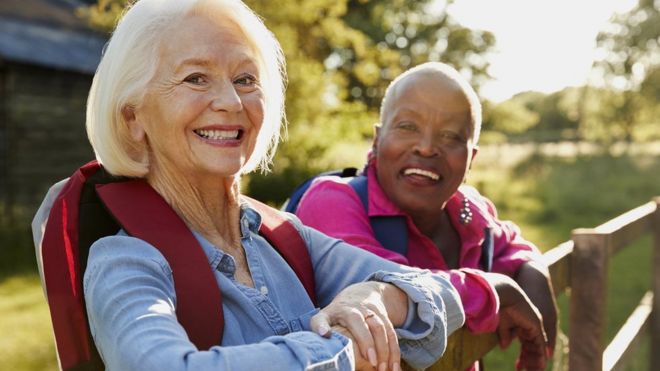 How your mindset determines your health
Even seeing old age as something that begins later in life can help boost health
Comparing our fitness to our friends can lead to negative effects
It's long been established that beliefs about the strength of a painkiller, for example, can influence its effectiveness in the body. The opposite is the nocebo, where if you have negative expectations, the physiological effect of a treatment is reduced.
http://www.bbc.com/future/story/20180410-how-your-mindset-determines-your-health
Take hotel housekeepers.
Just by doing their daily work they are getting plenty of exercise, walking up and down hotel corridors, pushing heavy trolleys of towels, scrubbing baths, vacuuming and changing sheets.
But a study in 2007 found they didn't count this as exercise.
Then, Alia Crum, also from Stanford University told half these hotel housekeepers just how much exercise they were getting and why this benefitted them.
Four weeks later, this group of housekeepers had
lost weight and had lower blood pressure
.
Once they viewed work as an opportunity to exercise, it had more of a physical impact on them. Perhaps they began vacuuming more energetically.
Cipla & Pfizer among 200 under lens for poor drugs
The Drug Controller General of India has launched inspections against 200 drugmakers, including leading firms like Cipla and Pfizer, for allegedly selling poor quality medicines and non-compliance to manufacturing norms.
It found several issues with data integrity in a clinical trial Quest had conducted, including discrepancies in Quest's patient records and instances where electrocardiogram (ECG) data of patients had been deleted or manipulated.
The World Health Organisation told Quest in July last year about similar ECG data manipulation issues in another drug study.
"serious doubt on the integrity of any data produced."
Similar issues around data at Quest's larger rival GVK Biosciences led to a recall of about 700 drugs across Europe last year.
Your pathlab report may not be 'verified'
Delhi Medical Council (DMC) recently ordered removal of a pathologist's name from the state medical register for one year who was lending his signature to labs without even going through the reports.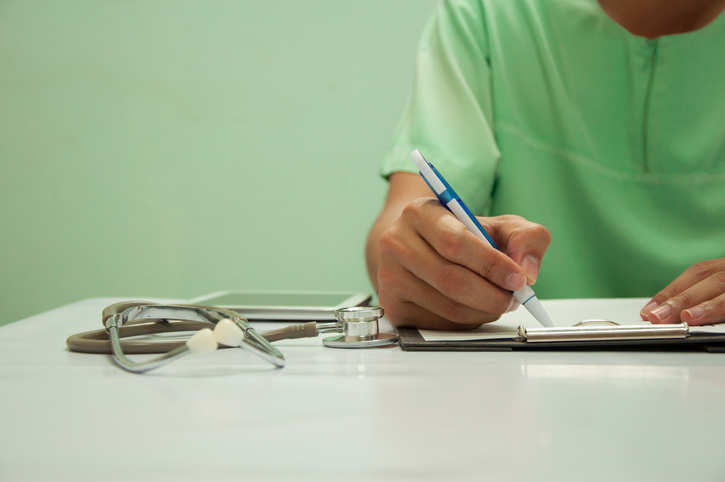 "There are many lab technicians who are running standalone lab facilities in the country. 
They use scanned signature of pathologists to prepare report. 
This practice is more widespread in rural areas where there are not enough qualified pathologists," he said.

An MCI official said many private labs do sync testing where they test the blood sample for one or two parameters and if they are in a normal range they report all parameters to be normal thus endangering the patient's life.

Last year, the Maharashtra Medical Council (MMC) also removed the names of four pathologists who were found to be signing reports which they did not test or supervise.

A pathologist's work involves testing blood, urine or tissue sample to make diagnosis of a particular infection or disease. Based on their report, the doctor decides the course of treatment. 
"A wrong or poorly analysed report can lead to wrong diagnosis. It is dangerous," a doctor said. 
He added that patients should beware of small labs that offer a range of tests at a very low cost.
Navi Mumbai : FIR lodged against pathology lab
The lab technician, despite not being authorized, has appended her own signature on a patient's test report," Dr Sandeep Yadav, Maharashtra Association of Practicing Pathologists and Microbiologists informed TOI. 
Bad Medicine! Pfizer, Cipla, DRL, other 63 drug firms fail quality test
According to the notification, 25 samples by Pfizer, nine each by Dr Reddy's and Alembic, seven by Cipla and six by Zydus Healthcare were found to be not of standard quality.
Pfizer
,
Dr Reddy's Laboratories
and
Cipla
are among 66 drug makers that have some of their products failing quality tests carried out by the country's drug regulator.
Samples tested from these companies were found to be not of standard quality during a drug survey carried out through the National Institute of Biologicals over two years, according to a Central Drugs Standard Control Organisation (
CDSCO
) notification posted on its website. 
At least five samples of drugs from these companies failed the tests during the 2014-2016 survey, CDSCO said.
According to the notification, 25 samples by Pfizer, nine each by Dr Reddy's and Alembic, seven by Cipla and six by Zydus Healthcare were found to be not of standard quality. It didn't specify the drugs that failed the tests.
Face charges of false labelling, wrong quantity of ingredients.
The drug regulators alleged that medicines — sold by 18 major drug companies in India including ...........Abbott India, GSK India, Sun Pharma, Cipla and Glenmark Pharma — are of "substandard" quality.................................................... citing grounds such as false labelling, wrong quantity of ingredients, discolouration, moisture formation, failing dissolution test and failing disintegration test.
These include key drug brands of eight top-tier companies, which are the leaders in their respective molecule categories (pharma companies sell the same molecule under different brand names) with a market share ranging from 47 per cent to 92 per cent.
Some of the key brands which were alleged to be substandard are: antipsychotic drug Stemetil and antibiotic drug Pentids from Abbott India, anti-bacterial medicine Althrocin by Alembic Pharma, migraine medication Vasograin by Cadila Pharma, popular cough syrup Ascoril by Glenmark Pharma, worm infection drug Zentel by GSK India, arthritis medication Hydroxychloroquine (HCQS) by Ipca Labs, anti-inflammatory medication Myoril by Sanofi Synthelabo, and Torrent Pharma's hypertension drug Dilzem.
The 10 other companies that were alleged to be selling substandard drugs are Alkem Labs, Cadila Healthcare, Cipla, Emcure Pharma, Hetero Labs, Morepen Labs, Macleods Pharma, Sun Pharma, Wockhardt Pharma and Zydus Healthcare.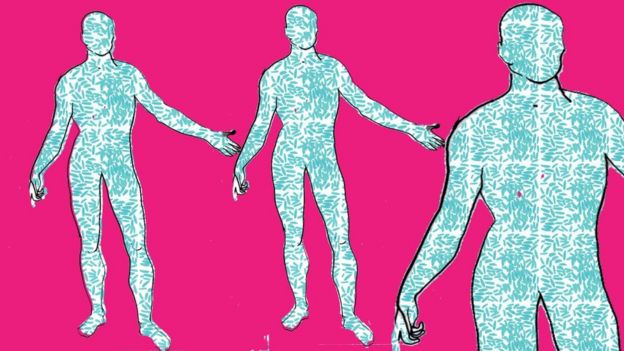 The interaction between our human and microbial selves is being investigated in nearly every disease you can think of.
The microbiome has been linked to diseases including inflammatory bowel disease, diabetes, Parkinson's, whether cancer drugs work and even depression and autism.
But this means there could be unintended consequences of a faecal transplant.
There was a report in 2015 of a woman gaining 36lb (16kg) and being classed as obese after a transplant from her daughter.
It is possible to make mice thinner or fatter by transplanting into them the microbiome from either a lean or obese human, although the jury is still out on whether the same rules apply in people.
The purpose is to introduce new beneficial microbes to the receiving patient's digestive system.
And it can be life-saving.
It shows just how important microbes, which colonise nearly every surface of our body, are to our health.
The gut is an exceptionally rich world with many different species of micro-organisms interacting with each other and our human tissue.
Down in the dark, oxygen-deprived depths of your bowels is an ecosystem as rich as a rainforest or coral reef.
But a bacterium called Clostridium difficile (C. difficile) can take over and dominate the bowels.
It is an opportunist and normally takes hold after patients have been treated with antibiotics.

Antibiotic drugs are one of the miracles of the modern age, but they kill good and bad bacteria alike.

They are like a forest fire burning through the gut's microbiome - the collected micro-organisms living down there - leaving behind a scorched microbial earth on which C. difficile flourishes.
Five things you might be surprised affect weight
Having a healthy and varied diet, rich in different sources of fibre, has been shown to create a more diverse range of gut microbes.....more variety of microbes...more thinner you are...
train your brain to eat healthy and eat slowly.....enjoy sight of food
During the night our bodies struggle to digest fats and sugars so eating the bulk of calories before about 19:00 can help you lose weight or prevent you from gaining it in the first place.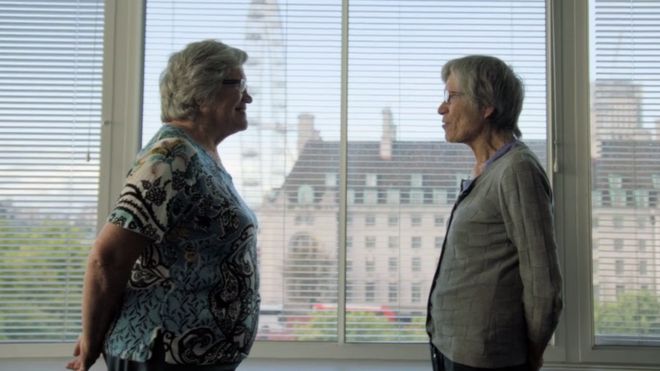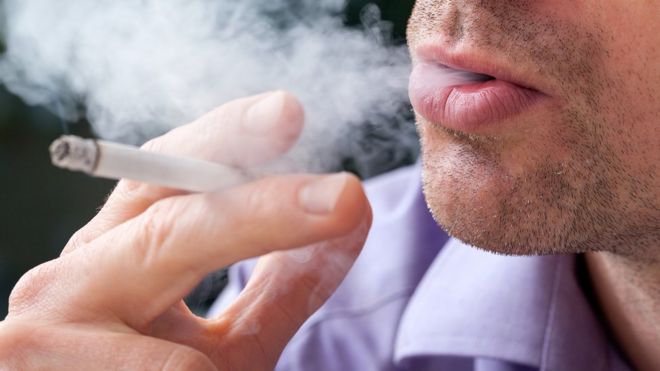 Smokers need to quit cigarettes rather than cut back on them to significantly lower their risk of heart disease and stroke, a large BMJ study suggests.

People who smoked even one cigarette a day were still about 50% more likely to develop heart disease and 30% more likely to have a stroke than people who had never smoked, researchers said.
They said it showed there was no safe level of smoking for such diseases.
But an expert said people who cut down were more likely to stop.
"It's addiction to nicotine that keeps people smoking but it's the tar in cigarette smoke that does the serious damage.....but "Vaping is also harmful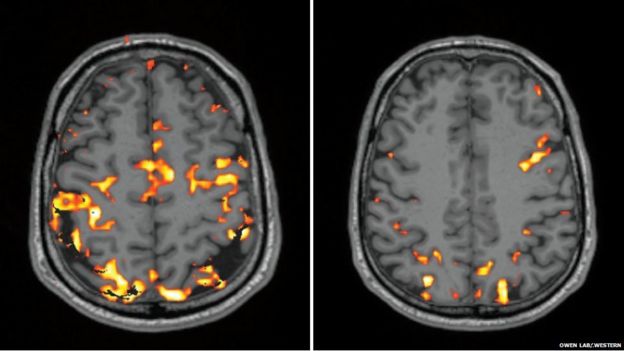 The scan on the left shows my brain activity during cognitive tests after a normal night's sleep, compared with my sleep-deprived brain, on the right
The comparison between the scans was stark: Prof Owen gave the scientific explanation: "There is much less activity in the frontal and parietal lobes - areas we know are crucial for decision making, problem solving and memory. "
We all know that it is dangerous to drive when tired, because our reaction times are impaired and we might fall asleep at the wheel.
Prof Owen told me: "It may be that lack of sleep is having very profound effects on decision making and perhaps we should avoid making important decisions like buying a house or deciding whether to get married when we are sleep deprived."
Why it matters
We spend nearly a third of our lives asleep, and it is as vital to our wellbeing as the food we eat and the air we breathe.
But our 24-hour culture means we are getting less sleep than ever.
Last month, a paper in
Nature Reviews Neuroscience
said there was "remarkably little understanding" of the consequences on the brain of chronic sleep loss.
It spoke of the "precipitous decline in sleep duration throughout industrialised nations", adding that more research was urgently needed.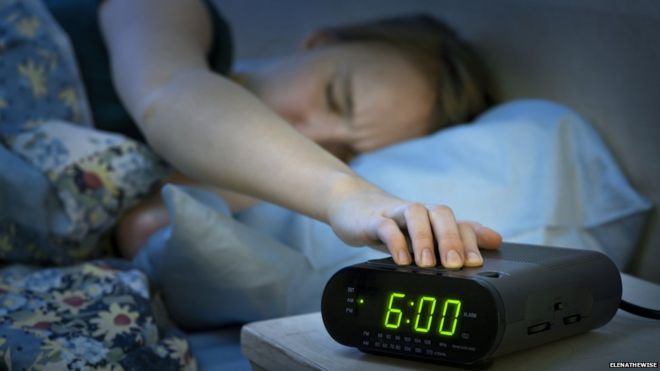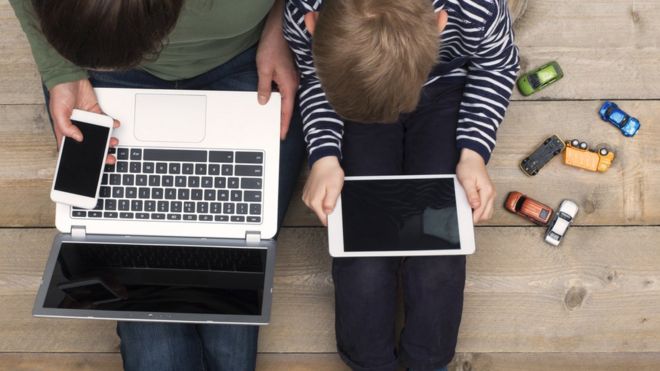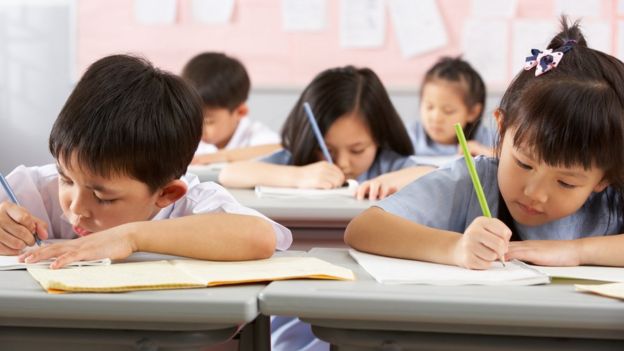 Kids spend endless hours in BOOKS or on smartphones, games consoles……
Their waistlines /obesity increase and so is the short-sightedness.....
"The main factor seems to be a l
ack of exposure to direct sunlight, less opportunity to run around outside
and are less exposed to sunshine and because of that seem to be at more risk of developing short-sightedness."
"in Asian countries kids are being pushed with very intensive education, little time outdoors……indoor work - like playing with the iPad and iPhone - carries the potential that it could make them more short-sighted."
The best thing parents can do to prevent it is to encourage youngsters to spend more time outdoors in the sunlight.
"Healthy diet is very important
- in terms of getting fruits, green vegetables, green leafy vegetables as much as possible.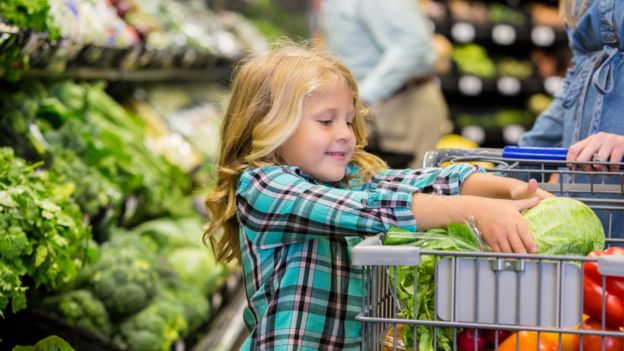 A link between highly processed foods and cancer has been suggested by French researchers.
They classified foods including cakes, chicken nuggets and mass-produced bread as "ultra-processed".
A study of 105,000 people hinted the more of such foods people ate, the greater their risk of cancer.
A lot of caution is being expressed about the study, but experts said a healthy diet is best.

What counts as ultra-processed
Mass-produced packaged breads and buns
Sweet or savoury packaged snacks including crisps
Chocolate bars and sweets
Sodas and sweetened drinks
Meatballs, poultry and fish nuggets
Instant noodles and soups
Frozen or shelf-life ready meals
Foods made mostly or entirely from sugar, oils and fats

Diet is already known to affect the risk of cancer.......
.weight,
 smoking
, p
rocessed meat increase the risk of cance
r
.
people who ate a lot of ultra-processed foods had other behaviours that have been linked to cancer.......smoke, less active, consumed more calories and taking the oral contraceptive.
the study was a "warning signal to us to have a healthy diet" 
but people should not worry about eating a bit of processed food "here and there" 
as long as they were getting plenty of fruit, vegetables and fibre.
Loneliness affects your health
Loneliness, or feeling that you have no one you can really talk to, even if surrounded by people....affects most people at some point and is associated with poorer physical and mental well-being.
Largest-selling stent in India has been banned in Europe
The development comes in the wake of several studies showing that
bioresorbable cardiac stents
are not only not superior to existing drug eluting stents (DES), but might even have worse outcomes in some ways. 

This was despite their much higher cost of 2 Lacs. Indian cardiologists took to this new stent so enthusiastically that India became one of the largest markets for Absorb in 2014......
India is known for malpractice in anything!!!!ayurvedic drugs, costly new medicines without clear efficiency....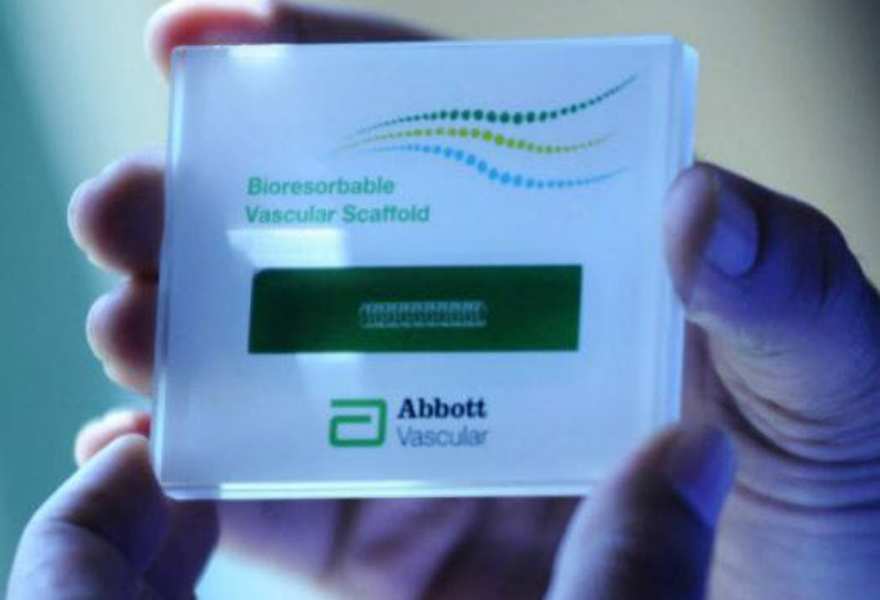 Osteoporosis drugs may make bones weaker
http://www.bbc.com/news/health-39122541
Drugs used to treat weak bones in elderly patients suffering from osteoporosis may actually make them weaker.
They found evidence the drugs were linked to microscopic cracks, making bones more fragile and prone to break.
These showed microscopic cracks building up in the bones of patients treated with bisphosphonates.
"The drug is clearly working, but it also leads to the build-up of micro-cracks in the bone and that could increase the likelihood of a fracture."
These showed microscopic cracks building up in the bones of patients treated with bisphosphonates.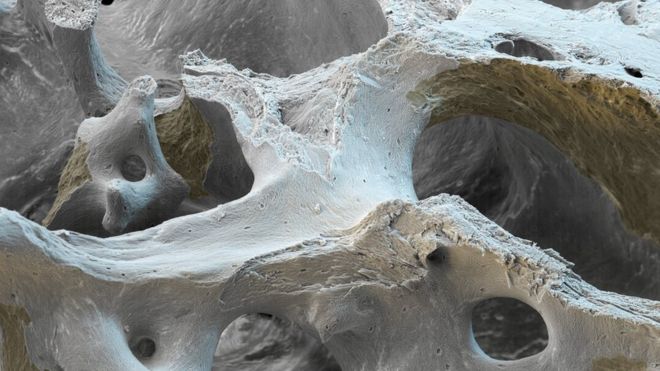 Osteoporosis: Are you at risk?
I
f you answered: "Yes," to more than one of these questions, then you may be more at risk of developing osteoporosis
:
•Has anyone in your family ever been diagnosed with osteoporosis?
•Have you ever broken a bone after a minor bump or fall?
•Are you female and aged over 50?
•Do you drink more than three units of alcohol a day?
•Do you miss out on summer sunlight (through being housebound, avoiding the sun, always covering your skin or wearing sunscreen)?
•Do you miss out on doing at least 30 minutes of activity five times a week?
Source: National Osteoporosis Society
Doctors have issued a warning about the potential harms of undertaking a 
a cocktail of herbs and alternative remedies
detox
The British Dietetic Association says the whole idea of detoxing is nonsense.

"There are no pills or specific drinks, patches or lotions that can do a magic job" 

"The body has numerous organs, such as the skin, gut, liver and kidney, that continually 'detoxify' the body from head to toe.

"Being well-hydrated is a sensible strategy.

"It sounds predictable, but for the vast majority of people, a sensible diet and regular physical activity really are the only ways to properly maintain and maximise your health."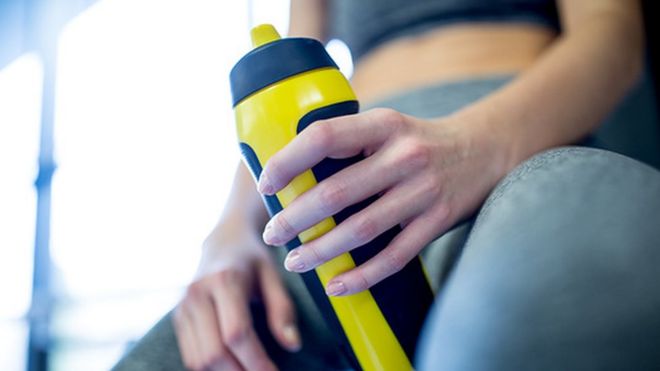 Leading gastroenterologist Dr Nilay Mehta said that lead poisoning due to ayurvedic medications with heavy metals, especially those used for treating diabetes is an alarming issue.
Many believe that "herbal" is synonymous with "safe," but it turns out ayurvedic medicines, if not prepared as prescribed in rasa shastras can, in fact, turn deadly with metals like lead or mercury!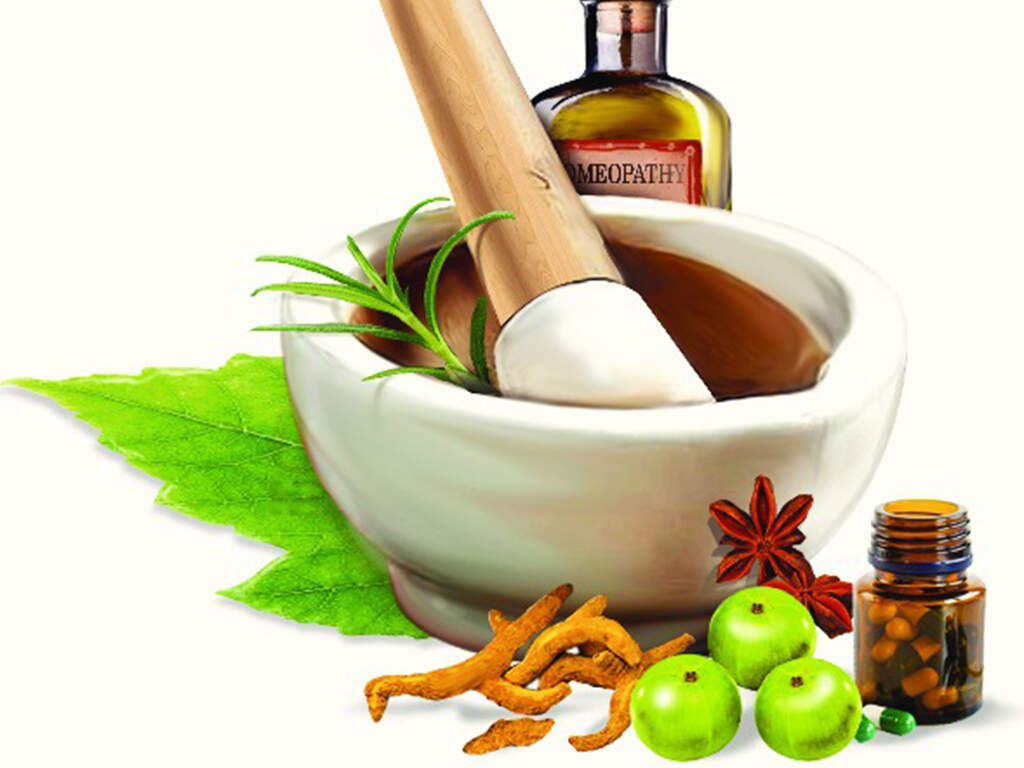 Reusing single-use devices: FDA warns Fortis hospitals
FDA found that these two hospitals were reusing angio-medical devices such as guiding catheters and balloon catheters used for angioplasty, a heart procedure.
They charged a whopping Rs 26,000 per piece, more than four times the MRP of Rs 6,000, he said, adding the devices were, after use, sent to the pharmacy for billing, and later the same devices were sent back to the hospital's central sterile supply department for sterilisation and reuse.
Fortis hospital in Mulund reused as many as 66 of these devices between January and March, the FDA commissioner said.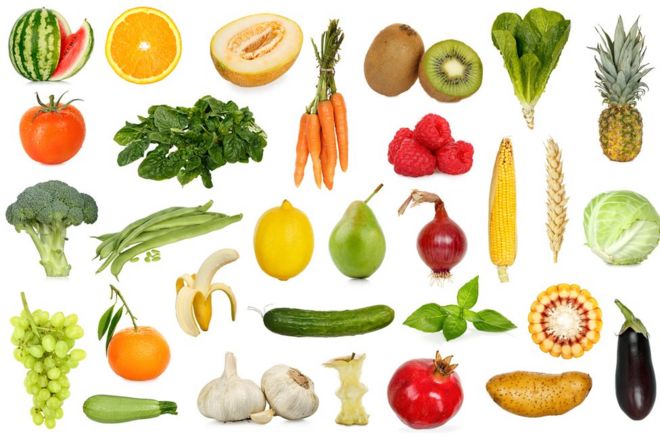 A portion counts as 80g (3oz) of fruit or veg - the equivalent of a small banana, a pear or three heaped tablespoons of spinach or peas.
"Fruit and vegetables have been shown to reduce cholesterol levels, blood pressure, and to boost the health of our blood vessels and immune system.

"This may be due to the complex network of nutrients they hold.

"For instance, they contain many antioxidants, which may reduce DNA damage and lead to a reduction in cancer risk."
CAG report states while several drugs were not sent for quality check, some were sent to hospitals without quality-control test.
Even life-saving drugs and vital medicines were not tested. State health department officials claimed drugs and surgical items were distributed as they were essential to hospitals without waiting for quality test.
The auditor also said quality reports were submitted for 29% medicinal items in stipulated time and 66% came late. Another 5% reports are yet to be received by TSMIDC.
Many essential drugs were not available at government hospitals.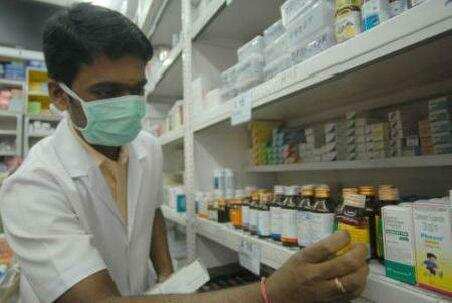 US health regulator
USFDA
has issued a warning letter to drug firm Sal
Pharma
for its Hyderabad facility for misbranding and deviations from the
good manufacturing norms
.
The US Food and Drug Administration (USFDA) inspected the company's manufacturing facility at Hyderabad from June 27 to July 1, 2016, the regulator said.
"This warning letter summarises significant deviations from current good manufacturing practise (
CGMP
) for active pharmaceutical ingredients (
API
)", it added.
Home blood pressure monitors are wrong 70% of time, says study
The findings could have serious implications for people who relying on such readings to make informed health decisions.
"Arm shape, arm size, the stiffness and age of blood vessels and the type of blood pressure cuff are not always taken into account when a blood pressure machine is designed and validated," said Padwal.
"Individual differences, such as the size, age and medical background of the person using the blood pressure monitor are also contributing factors," he said.
The researchers said it is difficult to determine precisely why the inaccuracies are occurring in home monitors because they do not have access to the various formulas the devices use to determine blood pressure.
The study was published in the American Journal of Hypertension.
Eating less salt does not necessarily lower your blood pressure
They also found that people in the study who had higher intakes of potassium, calcium and magnesium exhibited lower blood pressure over the long term.
People with higher combined intakes of sodium (3717 milligrammes per day on average) and potassium (3211 milligrammes per day on average on average) had the lowest blood pressure, according to the study.

"We saw no evidence that a diet lower in sodium had any long-term beneficial effects on blood pressure," said Lynn L Moore, associate professor at Boston University.
"This study and others point to the importance of higher potassium intakes, present in fruits, in particular, on blood pressure and probably cardiovascular outcomes as well," said Moore.
Obese kids are at four-fold greater risk of Type-2 diabetes
Children with obesity are four times more likely to get diabetes than normal kids. 
A study found children with higher BMI were found to have far greater risk of developing Type-2 diabetes than those with normal weight," said lead author of the study from King's College London.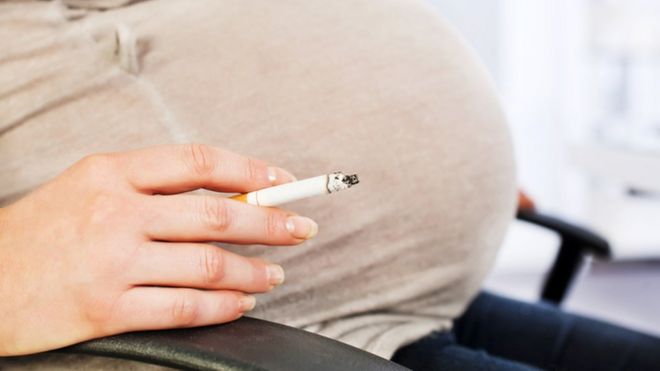 http://www.bbc.com/news/uk-scotland-40084844
The impact of cigarette damage to unborn babies has been revealed in a new stem cell study.

Scientists found that the cocktail of chemicals in cigarettes is particularly harmful to developing liver cells.

They developed a method of studying the effects of maternal smoking on liver tissue using embryonic stem cells.
Cigarette smoke is known to have damaging effects on the foetus, yet we lack appropriate tools to study this in a very detailed way.
"This new approach means that we now have sources of renewable tissue that will enable us to understand the cellular effect of cigarettes on the unborn foetus."
The liver is vital in clearing toxic substances and plays a major role in regulating metabolism.
Smoking cigarettes, which contain around 7,000 chemicals, can damage foetal organs and may do lasting harm.
Novartis, Teva generics suspended 
The findings from FDA and WHO inspections called into question the quality management systems at Semler, and so the reliability of data for all bioequivalence studies there, the EMA said today.
With such a massive global market, there's plenty of money being made by big companies - and that's problem number one.
Commercially funded trials of products are a well-known issue in medicine, and in the case of glucosamine studies it seems that those that are commercially funded turn out to be more likely to show a positive result than those done independently.

Even putting aside industry-funded studies, though, there have been a lot of decent trials done on various forms of glucosamine compared with pretty much anything you might consider an alternative - painkillers, exercise, other drugs... and placebo.
In the group that were given exercises to do, 80% reported the same reduction in pain. So, the exercises were much more effective than the supplement Glucosamine.
If you've got sore joints, then, you might as well save yourself some money - about half the time a sugar pill will make you feel better, but if you actually want the best chance of making a difference, then Phil's exercises are the way to go. Nothing beats them in studies - and they're free.
As Phil explains: "A lot of the pain is coming from the tendons and structures around the joint. If you have trouble getting out of a chair, or trouble undoing a jar, you're at risk of joint pain because your muscles are weak."
The exercises strengthen those muscles and take the strain off your joints. No need for glucosamine.
No SUPER FOOD or Magic Bullet to solve dietary needsA big problem is our focus on individual nutrients or ingredients.
This takes the focus away from fresh produce and towards processed foods.
Our fixation with specific vitamins or mineral also creates an environment in which manufacturers can add nutrients to food and make health claims for those foods.
Nutritionist Stanton 
 is yet to find an Australian deficient in the sort of nutrients that go into fortified cereals
"Then it achieves a health halo and it sells, and you see this with heavily sweetened breakfast cereals. Stanton points out that she is yet to find an Australian deficient in the sort of nutrients that go into fortified cereals.
http://www.bbc.com/future/story/20161124-why-there-is-no-such-thing-as-a-superfood
In general, same age-old dietary wisdom still holds:
lots of fresh fruit and vegetables, whole grains, small amounts of protein, particularly fish and seafood.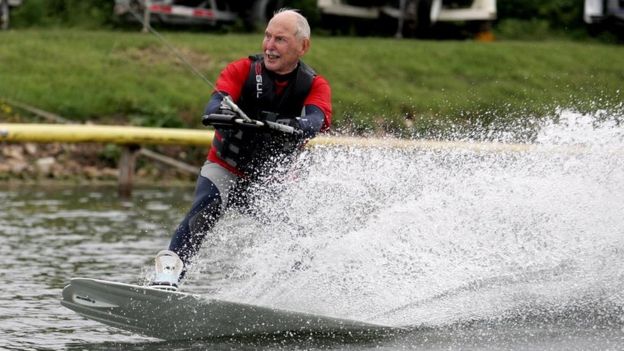 Richer people live longer, healthier lives
and it found, among other things, that older adults in the US were less healthy than their British counterparts at all socioeconomic levels.
"There is no physiologic reason that many older people cannot participate in the formal workforce,"
If our working lives become a seven-decades long affair, then we cannot rely on a single period of education to prepare us for it. Instead, they argue, we will need to constantly retrain and reinvent ourselves to stay ahead of technology and the demand for changing skill sets.
It's a daunting proposal, and one that would pile the pressure on all of us
to "age well" - to stay robust and healthy in order to remain a productive member of the workforce.

Diet debate: Are diet drinks a no-go?

http://www.bbc.com/news/health-34924036

Meanwhile scientists have argued that low-calorie sweeteners may lead to weight gain and increase the risk of developing type 2 diabetes. 


So do they have a place in our shopping baskets?

"A lot of people assume they must be healthy choices because they are not sugared beverages, but the critical thing for people to understand is we don't have the evidence," said Prof Susan Swithers, from the US's Purdue University.

Studies looking at large groups of people have shown obese people tend to drink more fizzy diet drinks than those of a healthy weight.

"When the animals get real sugar they're not as good at processing it, their hormonal responses get blunted, their blood sugar levels go up and it leads to weight gain."

She also points out another problem - compensation.

When you know you are taking calories out of one part of your diet you tend to eat more somewhere else.

"I had a diet beverage therefore I can have a cookie," she said - it's the same effect that has been well documented after we hit the gym.

Meanwhile scientists at the Weizmann Institute of Science in Israel showed that low-calorie sweeteners altered the balance of bacteria inside the guts of rats.

Our body's cells are outnumbered 10-to-one by bacteria, viruses and fungi growing on or in us and this "microbiome" has a huge impact on health.

The study, in the Journal Nature, showed that low-calorie sweeteners altered the animals' metabolism and led to higher blood sugar levels - an early sign of developing type 2 diabetes.

Although experts say that in an ideal world we'd all be drinking water, a study in Obesity journal even suggests "pre-loading" with water half an hour before eating actually helps people lose weight.

But even staunch critic of low-calorie sweeteners, Prof Swithers, argues they may have a role as a halfway house.

"A diet beverage would be useful to have in your diet as a transition, so if you're drinking regular soda every day and find it too difficult to stop"
Kids devouring too much 'breakfast sugar' warning
Rotting teeth, ballooning waistlines and long-term health problems like type 2 diabetes are caused by unhealthy diets.
Around a quarter of five-year-olds have tooth decay
and nearly a fifth of children are already obese by the time they leave primary school.
"It's crucial for children to have a healthy breakfast, even with busy morning schedule."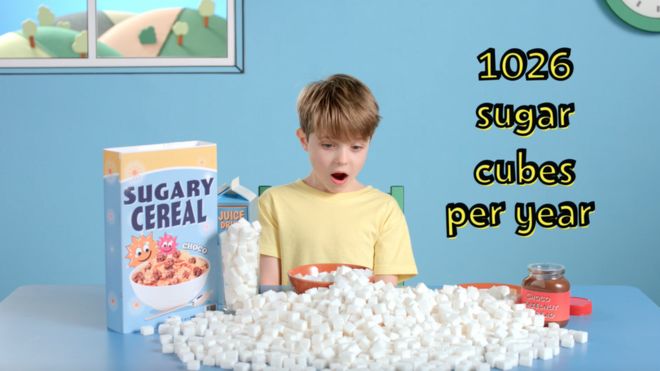 That is, drug companies produce incredible drugs that can greatly relieve suffering. 
But one way they profit from those drugs is to extend their use to as many people as possible, which frequently means that medications are used in populations with milder and milder versions of a disease, so that the risks of medicating can come to outweigh the benefits.

This has been a story about osteoporosis and osteopenia.

"There's a powerful economic incentive for pharmaceutical firms to expand the boundaries of the use of different therapies. So whether you consider treatments for osteoporosis or treatments for depression or treatments for high cholesterol — in all of these settings — pharmaceutical firms stand to benefit if the therapies for these diseases are broadly used" . 
Fake Medical Colleges of India 
None of these colleges seem to have the basic facilities. It is reported that these three colleges do not have any attached hospitals. 
One of the colleges is declaring a vacant building as hospital whereas there are no beds available in the wards of that building. 
The other educational institution which declared a building as hospital is still under construction. In the third educational institution, there is only one doctor and there is not a single patient.
Bananas are rich in a fiber called pectin, which gives the flesh its structural form (4).
Unripe bananas contain resistant starch, which acts like soluble fiber and escapes digestion.
Both pectin and resistant starch may moderate blood sugar levels after meals, and reduce appetite by slowing stomach emptying (5, 6, 7).
Furthermore, bananas also rank low to medium on the glycemic index, which is a measure (from 0–100) of how quickly foods increase blood sugar levels.
The glycemic value of unripe bananas is about 30, while ripe bananas rank at about 60. The average value of all bananas is 51 (
8
,
9
).
This means that bananas should not cause major spikes in blood sugar levels in healthy individuals.
Weight Loss
Finding foods to fit into your weight-loss diet can be challenging, but bananas make a perfect fit. 
Bananas are naturally sweet and can help curb your sweet tooth if you get that afternoon sugar craving. 
A 6-inch banana has a minimal 90 calories, about one-fourth of the calories you would get from a chocolate candy bar. 
Additionally, about half of the fiber content in bananas is soluble. 
When soluble fiber reaches your digestive tract, it absorbs water and slows digestion. 
Food is forced to sit in your stomach for a while, making you feel full. 
If you have a banana before lunch, you'll be less likely to overeat when your food comes to the table.
Bananas reduce swelling,
protect against type II diabetes
,
aid weight loss,
strengthen the nervous system, and help with the production of white blood cells, all due to high levels of vitamin B-6.

Strengthen your blood and relieve anemia with the added iron from bananas.

High in potassium and low in salt, bananas are officially recognized by the FDA as being able to lower blood pressure and protect against heart attack and stroke.

Eating Bananas Aids Digestion - Rich in pectin, bananas aid digestion and gently chelate toxins and heavy metals from the body.


Bananas act as a prebiotic, stimulating the growth of friendly bacteria in the bowel. They also produce digestive enzymes to assist in absorbing nutrients.


Constipated? High fiber in bananas can help normalize bowel motility.


Got the runs? Bananas are soothing to the digestive tract and help restore lost electrolytes after diarrhea.


Bananas are a natural antacid, providing relief from acid reflux, heartburn, and GERD.


Bananas are the only raw fruit that can be consumed without distress to relieve stomach ulcers by coating the lining of the stomach against corrosive acids. 
10 benefits of consuming the humble lemon
 Improves Immunity Lemon is a rich source of Vitamin C which is an essential nutrient for strengthening the immune system. 
A great source citric acid, potassium, calcium, phosphorus and magnesium, lemons are a great addition to our daily diet. 
Lemon Juice helps to treat cold and flu. It brings down fever by inducing perspiration. Lemon has antibacterial properties and is very effective in fighting throat infections.
Digestive Aid: Lemon contains pectin fiber and its inclusion in your daily diet relieves abdominal pain and helps in digestion.
Due to this reason it is an ingredient in many Ayurvedic medicines for indigestion.
Weight Loss Aid
Hot Lemon Water therapy decreases fat deposition and helps in weight loss. Consume it early morning for a fabulous start to your day.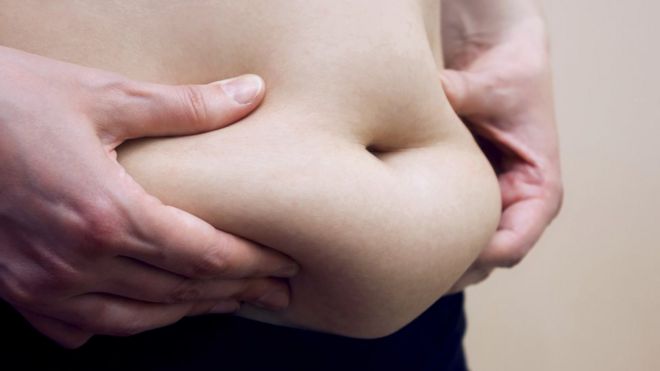 Belly fat: What's the best way to get rid of it?
http://www.bbc.com/news/magazine-36763102
The clear winner was the diet-control group. 
This group lost a collective 35kg between them which was an average of 3.7kg each over just six weeks. Their average waistline reduced by 5cm.
The DEXA scan readings were the most interesting with 5% less body fat and an impressive 14% reduction of the dangerous visceral fat inside the abdomen. This group lost overall body fat as well as abdominal fat. They also saw improvements in the health parameters.
But they did lose some muscle tone from their legs, which is not a good thing.
Thus, the conclusion is that if you want to bust the belly fat in a healthy and effective way, it's the age-old advice of a combination of diet and exercise. 
I
ntermittent fasting, often referred to as IF, is an increasingly popular eating plan that involves significantly restricting your food intake on certain days, while eating normally on others 
Huge claims have been made for IF around enhanced weight loss, including improved mental functioning, a reduced risk of disease and even a longer life.

So how does it work?

There are a number of ways to approach IF depending on how often you decide to fast each week and how much you eat on fasting days.

One of the most popular IF regimes is the 5:2 plan, where each week is made up of five days eating normally (preferably healthily) and two days fasting. The latter are not technically fasting days, as you're allowed to consume 600 calories on each day if you're a male and 500 calories if you're a female. The final rule is that the two fasting days should not be consecutive.

Some practical tips and considerations

You're obviously going to feel some degree of hunger and even some lack of energy on the fasting days, so you should carefully consider how this will affect your life.

Fasting on days when you're busy can be a good idea so that you don't have too much time to think about eating. Exercising on a fasting day however is not advisable, as your energy levels will be lower and you're likely to feel even hungrier for the rest of the day.

Stay hydrated on fasting days with plenty of water and fruit or herbal teas - this will prevent dehydration and help you to feel more full, as well as have a mild detoxifying effect.

And finally, if you have any medical conditions whatsoever that may be affected by changes to your diet, then you should talk to your doctor GP first before starting.
Pregnancy multivitamins 'are a waste of money'
The researchers said pregnant women might feel coerced into buying expensive multivitamins in order to give their baby the best start in life.

But they would do well to resist the marketing claims, which did not seem to translate into better outcomes for mother or baby, they said.
"The only supplements recommended for all women during pregnancy are folic acid and vitamin D, which are available at relatively low cost," they said.
http://www.bbc.com/news/health-36765161
Janet Fyle, from the Royal College of Midwives, said: "We would encourage women who are pregnant or are thinking of becoming pregnant to have a healthy, varied diet including fresh fruit and vegetables, alongside taking folic acid supplements.
"We would also stress that there is no need for pregnant women to 'eat for two'. "This is a myth, and all that is required is a normal balanced amount of food."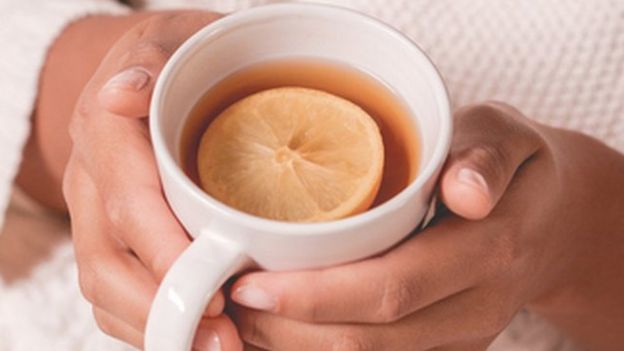 Honey and lemon or a hot toddy?
Neither is proven to help, but honey and lemon might be a better option than the whisky, particularly if you plan to have more than one drink.


Doctors recommend plenty of fluids - by which they mean water - plus the odd cup of tea or coffee.
The advice is that you should try to eat some healthy food to keep your strength up, but don't feel that you have to force it down if you're not hungry.
Soldier on or go to bed?......Listen to your body. Don't push yourself too hard and get some rest.Paracetamol or ibuprofen? Both work. 
You can even take paracetamol and ibuprofen together to ease your symptoms - it is safe to take both doses at the same time or spaced apart.
http://www.bbc.com/news/health-38287013
Breakfast like a king, lunch like a prince and dine like a pauper
Can changing your mealtimes make you healthier?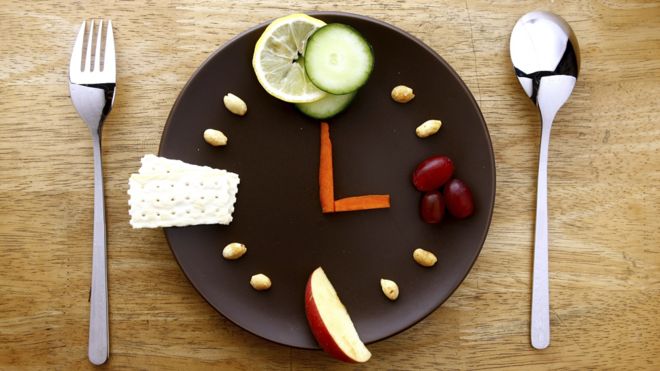 There's an old adage: "Breakfast like a king, lunch like a prince and dine like a pauper," and it appears to be true.


If you must have that fry-up, have it for breakfast.
What we found is that the group who had eaten breakfast later and dinner earlier had, on average, lost more body fat and seen bigger falls in blood sugar levels and cholesterol than the control group.
So it was very positive result and the first randomised trial of this sort carried out in humans.
Sticking rigidly to a reduced eating window may, for many people, not be entirely practical. But there does seem to be benefit from doing it when you can - and it is certainly a good idea to avoid the midnight cheeseburger.
The blood tests showed that after my morning meal my blood sugar level returned to normal pretty quickly, while the levels of fat in my blood began to drop after about three hours. 
In the evening, however, after exactly the same meal, my blood sugar levels stayed high for much longer and the fat levels in my blood were still rising four hours after I finished eating.
So Johnston is right - our bodies really don't like having to have to deal with lots of food late at night. A midnight snack will have a worse impact on your body than the same food eaten earlier in the day.
Why an iron fish can make you stronger
Anaemia is the most common nutritional problem in the world, mainly affecting women of child-bearing age, teenagers and young children.
The tablets are neither affordable nor widely available, and because of the side-effects people don't like taking them.
Dr Charles had a novel idea. Inspired by previous research which showed that cooking in cast iron pots increased the iron content of food, he decided to put a lump of iron into the cooking pot, made from melted-down metal.
Iron cooking vessel good to cure anaemia of Iron deficiency
      Tasty and Healthy below
https://in.style.yahoo.com/water-elixir-of-life-072
550505.html

Drinking water first thing in the morning helps regulate stomach acid.

Water helps to boost energy and also prevents the onset of many diseases. It flushes out toxins and improves blood circulation.

Water is extremely important for a healthy heart. Dehydration can lead to elevated cholesterol and blood pressure as the blood becomes thicker and the flow is affected when the body is dehydrated. Enough amount of water will help your heart pump your blood more effectively.

If you are trying to lose weight, drinking water before a meal helps one feel fuller.

Dehydration can also cause lethargy and tiredness. Water helps the blood to transport oxygen and essential nutrients to the cells.

If we do not drink enough water, it affects cell activity and can cause dehydration, muscle cramps, irritability, fatigue etc.

Wanna look younger? Drink plenty of water. Lack of enough water causes the body to sag and wrinkles and fine lines show up more when dehydrated.
Drinking water hydrates skin cells and makes one look younger. It also flushes out impurities and improves circulation and blood flow and makes the skin glow.
Water is important for healthy digestion. It helps dissolve waste particles and passes them gently through the digestive tract. Dehydration causes the body to absorb all the water, and makes the colon dry which makes it more difficult to pass waste. Water along with fibre helps prevent constipation.
The reason behind formation of kidney stones is, more often than not, due to not drinking enough water. The risk of kidney stones goes down if you drink enough water as stones cannot form in diluted urine. Water dilutes the salts and minerals in your urine that form the solid crystals - kidney stones. Urinary tract infections' risk is higher when a person drinks less water.
Water helps regulate body temperature.
Digestion 
Protects Brain And Spinal Cord
Regulates Body Temperature
Lubricates Joints
Growth And Repair
Waste Removal
Sitting around will still make you sick.
http://www.inc.com/jessica-stillman/the-scientific-reason-its-so-hard-to-make-yourself-go-to-the-gym.html
Not only does exercise help you fit into your favorite jeans and maintain your physical fitness, it also improves your mood, decreases stress, and
makes you smarter
and
more creative
. 
In short, breaking a sweat is essentially a wonder drug for your mental and physical health.

But you probably knew that already.

What baffles a lot of people isn't the question of why you should hit the gym, but the puzzle of why, knowing everything you do about the importance of staying active, exercising is still so hard. 
Despite our good intentions and a flood of public health warnings, a great many of us still struggle to get off our butts regularly.


Laziness is a feature, not a bug.
The bottom line: you can't be entirely blamed for finding it incredibly difficult to get off the couch -- 
you're programmed by evolution to run only when a lion is chasing you and we live in a lion-less world-- 
We hope that people can do themselves, such as physical fitness and diet."

He said experts already know that certain factors, such as smoking and high cholesterol, age the brain faster.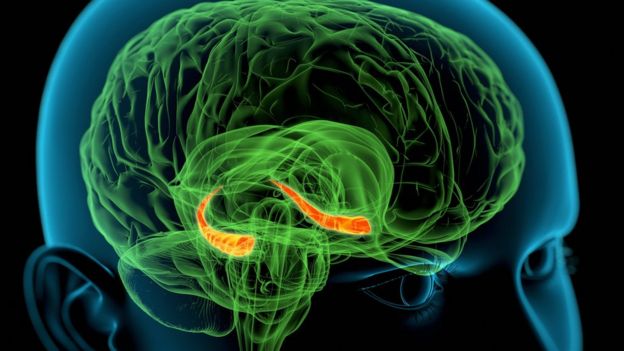 One of the most effective ways to tackle type 2 diabetes is to lose weight, and it seems that dramatic weight loss may be particularly beneficial for blood-sugar levels.
This surprising effect was first seen in patients who had undergone weight-loss (bariatric) surgery. As well as losing weight, many also reversed their diabetes.
We will look at surgery later..... but there may be ways to replicate these benefits without major surgery — 
the answer may be as simple as a drastic, short-term diet.


Read more: 

http://www.dailymail.co.uk/health/article-3049735/Starvation-diet-reverse-type-2-diabetes-dramatic-weight-loss-lower-blood-sugar-levels.html#ixzz4Lu8qKXHZ

 

That means losing weight if you are overweight, eating healthy foods, and being more active.
Whether your diabetes is under control or in remission, the keys to keeping high blood sugar down are weight control, exercise, and a diabetes-healthy diet.
Prof Francesco Rubino, who operated on the patients, told the BBC News website: 
Doctors point out that the huge MRP enables companies to attract hospitals with the prospect of high margins.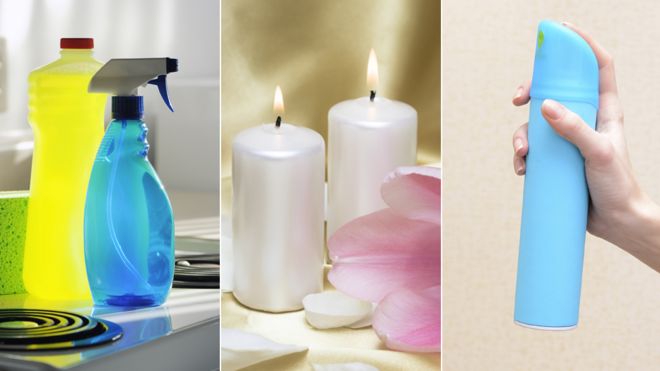 Limonene is not a chemical that poses a big hazard to health - in fact it is also used as a flavouring in foods. However, once sprayed into our houses, it doesn't stay as limonene for long.
Back in the laboratory, Prof Lewis analysed its reactivity, and discovered that on exposure to ozone - which is present in the air all around us -
every two molecules of limonene could produce one molecule of another chemical, formaldehyde.
Having lots of formaldehyde in our houses is quite a different prospect.
Since the 1980s, links have been established between formaldehyde and cancer, and since 2011 it's been listed as a known human carcinogen.
It's present in some furniture, and is created by burning cigarettes or by gas stoves. But given the very high levels of limonene discovered in some of our houses, we wanted to measure formaldehyde in them too.
We discovered that it correlated with the levels of limonene, in line with Prof Lewis's findings that it was created from limonene. It seems that while enjoying the aroma of fragranced candles, plug-ins, air fresheners and cleaning products we are increasing our exposure to a serious nasty thing.
While the US lawmakers are pushing the American health watchdog to increase presence in China and India following the rising cases of counterfeit and substandard drugs, the Food and Drug Administration is likely to add five more inspectors in India.


Exercise 'not key to obesity fight' - 
it is Unhealthy Food
http://www.bbc.com/news/health-32417699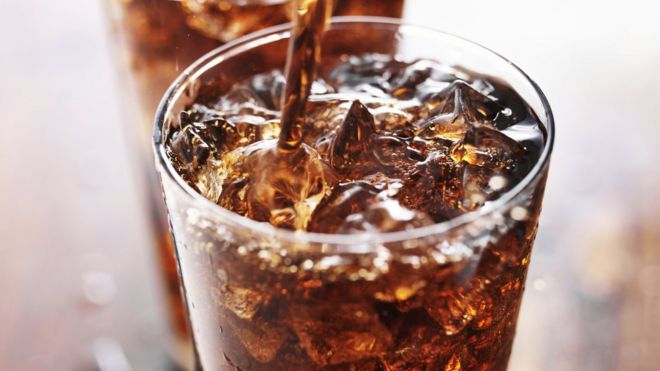 Physical activity has little role in tackling obesity - and instead public health messages should squarely
focus on unhealthy eating & drinking, doctors say. 
Dr Malhotra said: "An obese person does not need to do one iota of exercise to lose weight, they just need to eat less. My biggest concern is that the messaging that is coming to the public suggests you can eat what you like as long as you exercise. 
"That is unscientific and wrong. You cannot outrun a bad diet." 
In an 
editorial
 in the British Journal of Sports Medicine, three international experts said it was time to "bust the myth" about exercise. 
They said while activity was a key part of staving off diseases such as diabetes, heart disease and dementia, its impact on obesity was minimal. 
Instead excess sugar and carbohydrates were key. 
They even likened their tactics as "chillingly similar" to those of Big Tobacco on smoking and said celebrity endorsements of sugary drinks and the association of junk food and sport must end. 
An obese person does not need to do one iota of exercise to lose weight, they just need to eat less, Dr Aseem Malhotra, Cardiologist.
A healthy lifestyle will include both a balanced diet and simple yoga type stretching exercises, speed walking, stair climbing and cycling."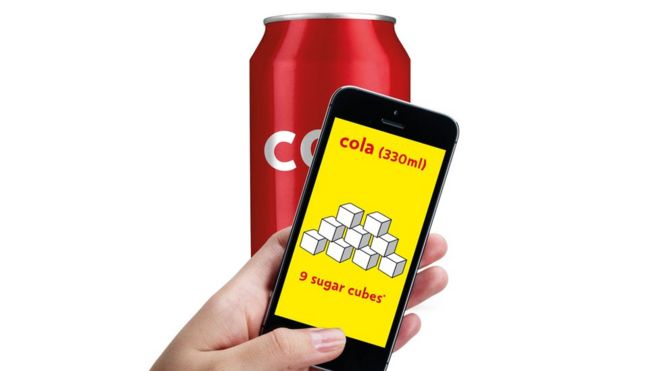 Why is obesity linked to cancer?
There are a number of theories behind the link, including:
Fat tissue can produce an excess amount of certain hormones that may disrupt normal growth of cells


Obesity may lead to tissues becoming inflamed, which in turn may increase the risk of them becoming cancerous


FAT may disrupt the actions of proteins designed to keep a check on cell growth

Source: NHS Choices
http://www.bbc.com/news/magazine-35255577
The truth about alcohol
"There's 60 different ways at least that alcohol can make you unwell or kill you," he told me over a glass of water. "It's not just the obvious things like liver disease. A man drinking three to four units a day increases his risk of developing prostate cancer by 23%. Alcohol, at whatever level, raises
a woman's risk of breast cancer
. There'd be 10% fewer deaths from breast cancer worldwide if there was no drinking."
He thinks that the studies which suggest that moderate drinking is protective are flawed.
He says the problem is that people who don't drink at all tend to include former alcoholics and people who are in poor health, and that
skews the apparent benefits of moderate drinking
.
He concedes that having a couple of drinks twice a week is unlikely to do much harm, but recommends "abstinent days, abstinent months, and if you actually don't miss the stuff, abstinent years."
"There have been a couple of smallish studies," he added, "which showed that if people were randomised to either eating a Mediterranean diet, or eating a Mediterranean diet and
drinking a small glass of red wine
, those who drank the wine had better cardiac function over time."
Part of the problem with alcohol guidelines is that most of us have no real idea what an alcohol unit is!!
He thinks it may be because alcohol promotes the production of nitric oxide, a compound that makes the arteries in the body dilate. This would reduce stress on the heart and improves its oxygen supply.
But today's government report downplays the potential benefits of alcohol, stating that "the net protective effect that may be attributable to drinking regularly at low levels appears to be significant only for women aged 55+ (with men aged over 55+ showing a protective effect of negligible size)".
Gardening 'boosts mental well-being'.
http://www.bbc.com/news/health-34666231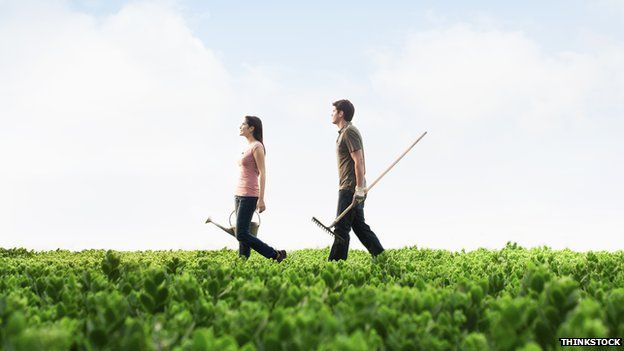 Gardening in an allotment can improve mood and self-esteem, according to research by two universities.
The study, by Westminster and Essex universities, questioned 269 people - around half of whom did some gardening.
The results revealed that those who spent as little as 30 minutes a week in their allotments saw significant gains in mental well-being, according to the Journal of Public Health.
The research also showed the allotment gardeners had fewer weight problems.
The participants were questioned about their mood, self-esteem and general health.
Those who had worked in their allotments at least once a week had
lower levels of fatigue, depression, tension and anger - and had higher self-esteem and better general health - than those who had done no gardening at all.
Can't fit into your pants anymore? Lose weight with fibre-rich diet
If you love to spend more time watching TV or movies and hate to exercise, you could end paying a heavy price in your middle age: 
Your lifestyle may accelerate brain ageing in just two decades, warn researchers. 
What can save you? Go hit the ground running!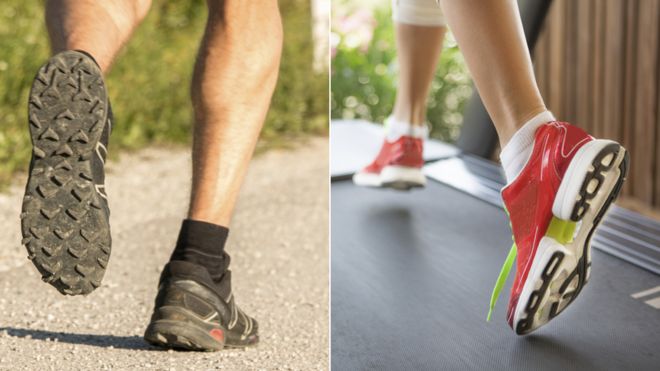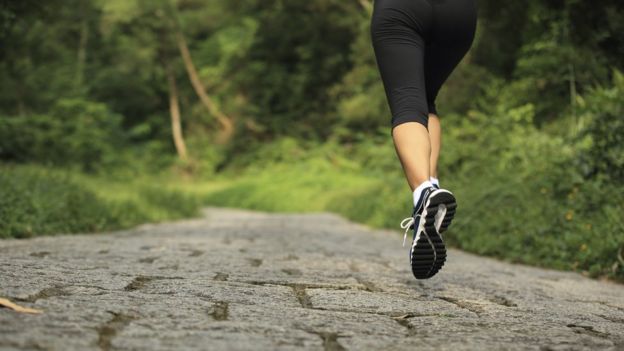 Can eating less meat help reduce climate change?
There is no one-size-fits-all recipe for a good diet.