Clear your myths about Diet & Lifestyle
Type 2 diabetes, Arthritis, Body aches,  Muscular pains,  Osteoarthritis,  spondylitis, Osteoporosis, Obesity, Cancers, High cholesterol & heart problems are mostly caused by lifestyle mismanagement.
Below we provide information related to improving lifestyle in a simple, effective and economical way without needing to spend money on health products which are usually fraudulent..............
Clearing misconceptions for Social cause with safe healthy information without any advertisements or personal benefits.........
Pls use it and share.....open and free
Weblinks to the related information are provided and that too from very reliable scientific resources........ 
HEALTH
Tasty...........vs...............healthy

This means it is a bigger struggle to get oxygen into the blood and around the body. 
You can even take paracetamol and ibuprofen together to ease your symptoms - it is safe to take both doses at the same time or spaced apart.
      Tasty and Healthy below
https://in.style.yahoo.com/water-elixir-of-life-072
550505.html

Drinking water first thing in the morning helps regulate stomach acid.

Water helps to boost energy and also prevents the onset of many diseases. It flushes out toxins and improves blood circulation.

Water is extremely important for a healthy heart. Dehydration can lead to elevated cholesterol and blood pressure as the blood becomes thicker and the flow is affected when the body is dehydrated. Enough amount of water will help your heart pump your blood more effectively.

If you are trying to lose weight, drinking water before a meal helps one feel fuller.

Dehydration can also cause lethargy and tiredness. Water helps the blood to transport oxygen and essential nutrients to the cells.

If we do not drink enough water, it affects cell activity and can cause dehydration, muscle cramps, irritability, fatigue etc.

Wanna look younger? Drink plenty of water. Lack of enough water causes the body to sag and wrinkles and fine lines show up more when dehydrated.
Drinking water hydrates skin cells and makes one look younger. It also flushes out impurities and improves circulation and blood flow and makes the skin glow.
Water is important for healthy digestion. It helps dissolve waste particles and passes them gently through the digestive tract. Dehydration causes the body to absorb all the water, and makes the colon dry which makes it more difficult to pass waste. Water along with fibre helps prevent constipation.
The reason behind formation of kidney stones is, more often than not, due to not drinking enough water. The risk of kidney stones goes down if you drink enough water as stones cannot form in diluted urine. Water dilutes the salts and minerals in your urine that form the solid crystals - kidney stones. Urinary tract infections' risk is higher when a person drinks less water.
Water helps regulate body temperature.
Digestion 
Protects Brain And Spinal Cord
Regulates Body Temperature
Lubricates Joints
Growth And Repair
Waste Removal
Sitting around will still make you sick.
http://www.inc.com/jessica-stillman/the-scientific-reason-its-so-hard-to-make-yourself-go-to-the-gym.html
Not only does exercise help you fit into your favorite jeans and maintain your physical fitness, it also improves your mood, decreases stress, and
makes you smarter
and
more creative
. 
In short, breaking a sweat is essentially a wonder drug for your mental and physical health.

But you probably knew that already.

What baffles a lot of people isn't the question of why you should hit the gym, but the puzzle of why, knowing everything you do about the importance of staying active, exercising is still so hard. 
Despite our good intentions and a flood of public health warnings, a great many of us still struggle to get off our butts regularly.


Laziness is a feature, not a bug.
The bottom line: you can't be entirely blamed for finding it incredibly difficult to get off the couch -- 
you're programmed by evolution to run only when a lion is chasing you and we live in a lion-less world-- 
We hope that people can do themselves, such as physical fitness and diet."

He said experts already know that certain factors, such as smoking and high cholesterol, age the brain faster.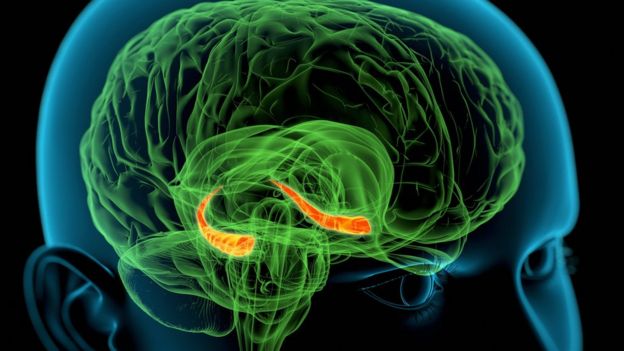 One of the most effective ways to tackle type 2 diabetes is to lose weight, and it seems that dramatic weight loss may be particularly beneficial for blood-sugar levels.
This surprising effect was first seen in patients who had undergone weight-loss (bariatric) surgery. As well as losing weight, many also reversed their diabetes.
We will look at surgery later..... but there may be ways to replicate these benefits without major surgery — 
the answer may be as simple as a drastic, short-term diet.


Read more: 

http://www.dailymail.co.uk/health/article-3049735/Starvation-diet-reverse-type-2-diabetes-dramatic-weight-loss-lower-blood-sugar-levels.html#ixzz4Lu8qKXHZ

 

That means losing weight if you are overweight, eating healthy foods, and being more active.
Whether your diabetes is under control or in remission, the keys to keeping high blood sugar down are weight control, exercise, and a diabetes-healthy diet.
Prof Francesco Rubino, who operated on the patients, told the BBC News website: 
Doctors point out that the huge MRP enables companies to attract hospitals with the prospect of high margins.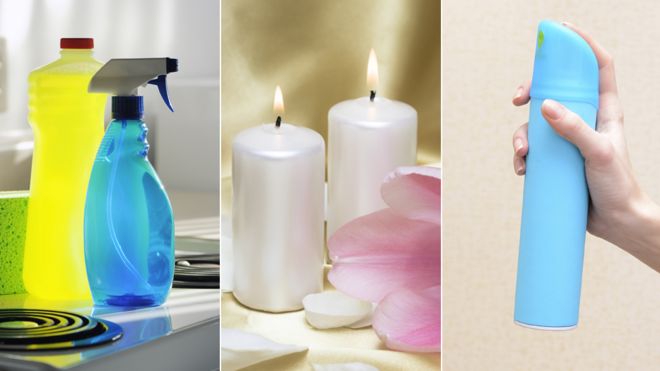 Limonene is not a chemical that poses a big hazard to health - in fact it is also used as a flavouring in foods. However, once sprayed into our houses, it doesn't stay as limonene for long.
Back in the laboratory, Prof Lewis analysed its reactivity, and discovered that on exposure to ozone - which is present in the air all around us -
every two molecules of limonene could produce one molecule of another chemical, formaldehyde.
Having lots of formaldehyde in our houses is quite a different prospect.
Since the 1980s, links have been established between formaldehyde and cancer, and since 2011 it's been listed as a known human carcinogen.
It's present in some furniture, and is created by burning cigarettes or by gas stoves. But given the very high levels of limonene discovered in some of our houses, we wanted to measure formaldehyde in them too.
We discovered that it correlated with the levels of limonene, in line with Prof Lewis's findings that it was created from limonene. It seems that while enjoying the aroma of fragranced candles, plug-ins, air fresheners and cleaning products we are increasing our exposure to a serious nasty thing.
While the US lawmakers are pushing the American health watchdog to increase presence in China and India following the rising cases of counterfeit and substandard drugs, the Food and Drug Administration is likely to add five more inspectors in India.


Exercise 'not key to obesity fight' - 
it is Unhealthy Food
http://www.bbc.com/news/health-32417699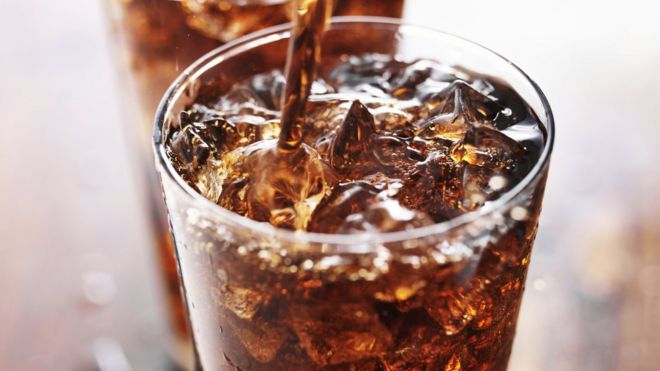 Physical activity has little role in tackling obesity - and instead public health messages should squarely
focus on unhealthy eating & drinking, doctors say. 
Dr Malhotra said: "An obese person does not need to do one iota of exercise to lose weight, they just need to eat less. My biggest concern is that the messaging that is coming to the public suggests you can eat what you like as long as you exercise. 
"That is unscientific and wrong. You cannot outrun a bad diet." 
In an 
editorial
 in the British Journal of Sports Medicine, three international experts said it was time to "bust the myth" about exercise. 
They said while activity was a key part of staving off diseases such as diabetes, heart disease and dementia, its impact on obesity was minimal. 
Instead excess sugar and carbohydrates were key. 
They even likened their tactics as "chillingly similar" to those of Big Tobacco on smoking and said celebrity endorsements of sugary drinks and the association of junk food and sport must end. 
An obese person does not need to do one iota of exercise to lose weight, they just need to eat less, Dr Aseem Malhotra, Cardiologist.
A healthy lifestyle will include both a balanced diet and simple yoga type stretching exercises, speed walking, stair climbing and cycling."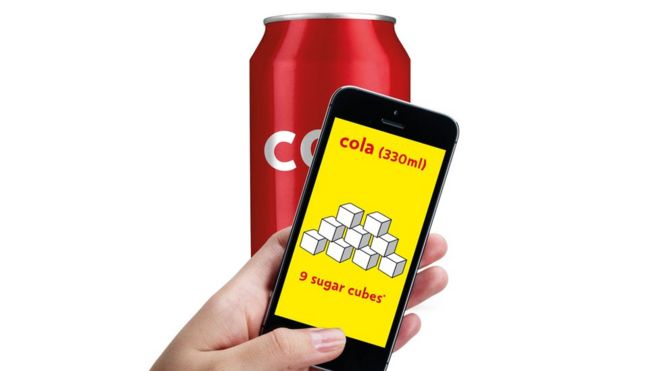 Why is obesity linked to cancer?
There are a number of theories behind the link, including:
Fat tissue can produce an excess amount of certain hormones that may disrupt normal growth of cells


Obesity may lead to tissues becoming inflamed, which in turn may increase the risk of them becoming cancerous


FAT may disrupt the actions of proteins designed to keep a check on cell growth

Source: NHS Choices
http://www.bbc.com/news/magazine-35255577
The truth about alcohol
"There's 60 different ways at least that alcohol can make you unwell or kill you," he told me over a glass of water. "It's not just the obvious things like liver disease. A man drinking three to four units a day increases his risk of developing prostate cancer by 23%. Alcohol, at whatever level, raises
a woman's risk of breast cancer
. There'd be 10% fewer deaths from breast cancer worldwide if there was no drinking."
He thinks that the studies which suggest that moderate drinking is protective are flawed.
He says the problem is that people who don't drink at all tend to include former alcoholics and people who are in poor health, and that
skews the apparent benefits of moderate drinking
.
He concedes that having a couple of drinks twice a week is unlikely to do much harm, but recommends "abstinent days, abstinent months, and if you actually don't miss the stuff, abstinent years."
"There have been a couple of smallish studies," he added, "which showed that if people were randomised to either eating a Mediterranean diet, or eating a Mediterranean diet and
drinking a small glass of red wine
, those who drank the wine had better cardiac function over time."
Part of the problem with alcohol guidelines is that most of us have no real idea what an alcohol unit is!!
He thinks it may be because alcohol promotes the production of nitric oxide, a compound that makes the arteries in the body dilate. This would reduce stress on the heart and improves its oxygen supply.
But today's government report downplays the potential benefits of alcohol, stating that "the net protective effect that may be attributable to drinking regularly at low levels appears to be significant only for women aged 55+ (with men aged over 55+ showing a protective effect of negligible size)".
Gardening 'boosts mental well-being'.
http://www.bbc.com/news/health-34666231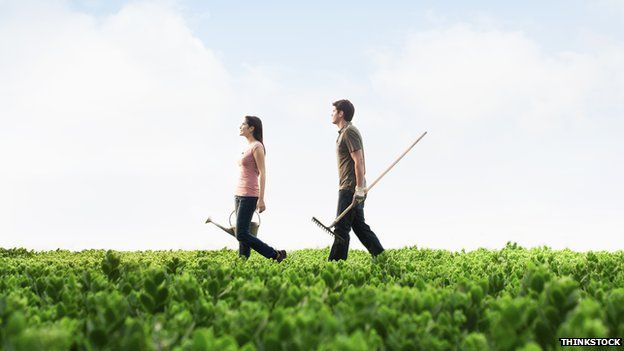 Gardening in an allotment can improve mood and self-esteem, according to research by two universities.
The study, by Westminster and Essex universities, questioned 269 people - around half of whom did some gardening.
The results revealed that those who spent as little as 30 minutes a week in their allotments saw significant gains in mental well-being, according to the Journal of Public Health.
The research also showed the allotment gardeners had fewer weight problems.
The participants were questioned about their mood, self-esteem and general health.
Those who had worked in their allotments at least once a week had
lower levels of fatigue, depression, tension and anger - and had higher self-esteem and better general health - than those who had done no gardening at all.
Can't fit into your pants anymore? Lose weight with fibre-rich diet
If you love to spend more time watching TV or movies and hate to exercise, you could end paying a heavy price in your middle age: 
Your lifestyle may accelerate brain ageing in just two decades, warn researchers. 
What can save you? Go hit the ground running!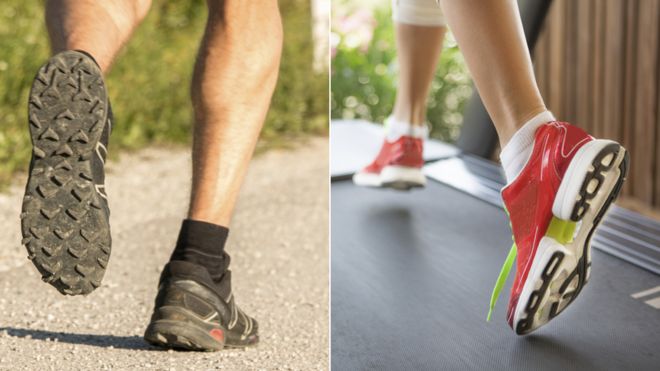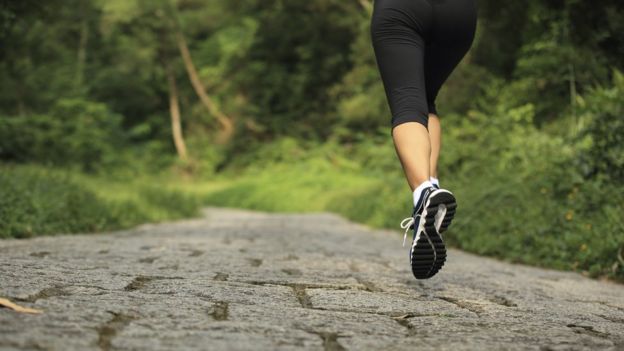 Can eating less meat help reduce climate change?
There is no one-size-fits-all recipe for a good diet.